Tell

me if this sounds familiar
Your company has thrown a party to welcome your new boss. You look forward to making a lasting impression; you excitedly approach him and strike a conversation. Well, two minutes into it and you come back with a sour taste in your mouth!
What went wrong?
Let us deconstruct the scene and understand what might have possibly gone off track with your attempt.
Play that back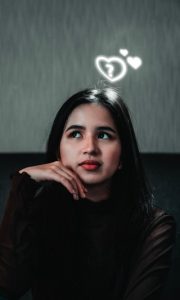 First, you cut in abruptly when your boss is already having a conversation with someone.

Then you only half-introduce yourself- just your name with no reference to your work or team.

You follow that up by cribbing about the problems you face with your current project team.

You then augment your small talk by choosing politics as your topic.
So what impression do you end up leaving on your new boss?
That you are an attention seeker.
That you are discourteous to people around you.
That you are a whiner.
That you are strongly opinionated and dismissive of others' views.
No wonder your new boss ignored you for the rest of the party.
How not to let this happen
First things first. Practice a proper self-introduction. Include a quick bit about your role in the team and a brief about your work responsibilities.
That done, as much as you know what to talk about, you must also know what NOT to talk about at office parties.
Below is the list of topics that ought to be a big No-No for any small-talk at office parties.
Complaints– Starting on a whining note paints you in a negative light. It also puts people around, in an awkward position. Save your complaints for the right forum and right time.
Salary details– A man's age and a woman's salary – or vice versa- or both! Don't go there! That's personal.
Heavy and emotional topics– like illness or death. However, you can enquire about health in general as a courtesy but don't probe much.
Offensive jokes– What is a joke for you, may not be a joke for others. So, be sensitive and mindful. Avoid racist, sexist, ageist, or appearance-oriented jokes.
Religion or politics– It is common sense that any topic that has the potential to generate strong opinions should be avoided.
Flattery vs genuine compliment– There is a thin line difference between flattery and a genuine compliment. Trust me, it is not difficult for your listener to figure that out. Be mindful especially while interacting with the opposite gender.
Personal topics– Avoid bringing up personal and touchy topics like failures, demotions, or past relationships.
Fan talk– Lastly, any topic drifting towards an argument should be tactfully steered to neutral talks. It is not uncommon for a happy party to turn into a battleground of two fan groups. Avoid 'Sachin vs Lara' or 'current PM vs the previous one' type of talks.
All said and done- use a mature judgment and pick topics that do not bring bad air. After all, office parties are informal platforms; platforms where you showcase that subtle professionalism and build formidable impressions.
Go ROCK that Office Party!